I offer a hand that should be strong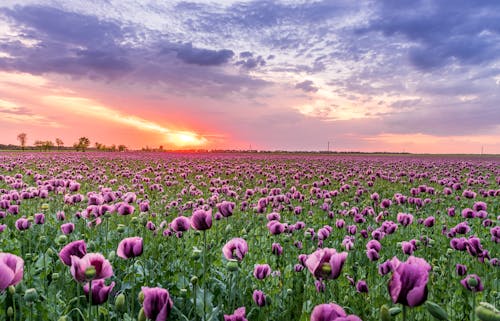 Thank you to Darran Cosgrove for his moving offering to the Voices Poetry Blog and competition. The sight of flowers conjure up a myriad of emotions for us all: loss, romance, grief, happiness, hope… Darran is a student currently residing in Bathgate who 'enjoys writing whenever he can, mostly on the train or when essays are overdue.' We are sure you will appreciate his excellent work.
Purple Flowers Bloom
Purple flowers bloom, their sight is succor to our forgotten,
Who've aged years before their time, stricken fast by cruel chance.
They battle the body, showing spirit beyond ken.
What drives them I cannot know.
Fear or family, faith?
My own fate is simply to watch. I offer a hand that should be strong,
It shakes with the shame I fear I show.
In their eyes I see resolve, a burning vigor no disease can slow.
They break the grip and stand steady,
They'll bring me to the garden when I'm ready.
Darran Cosgrove, 21, Bathgate
Did you enjoy this poem? Why not visit Maggie's website at: Maggie's Centre Nottingham to find out more about their exceptional work and/or make a donation.
Do you have a poem you would like to submit to Voices? Feel free to do so by email at: voicespoetry@outlook.com or via the 'Contact' page on this site.